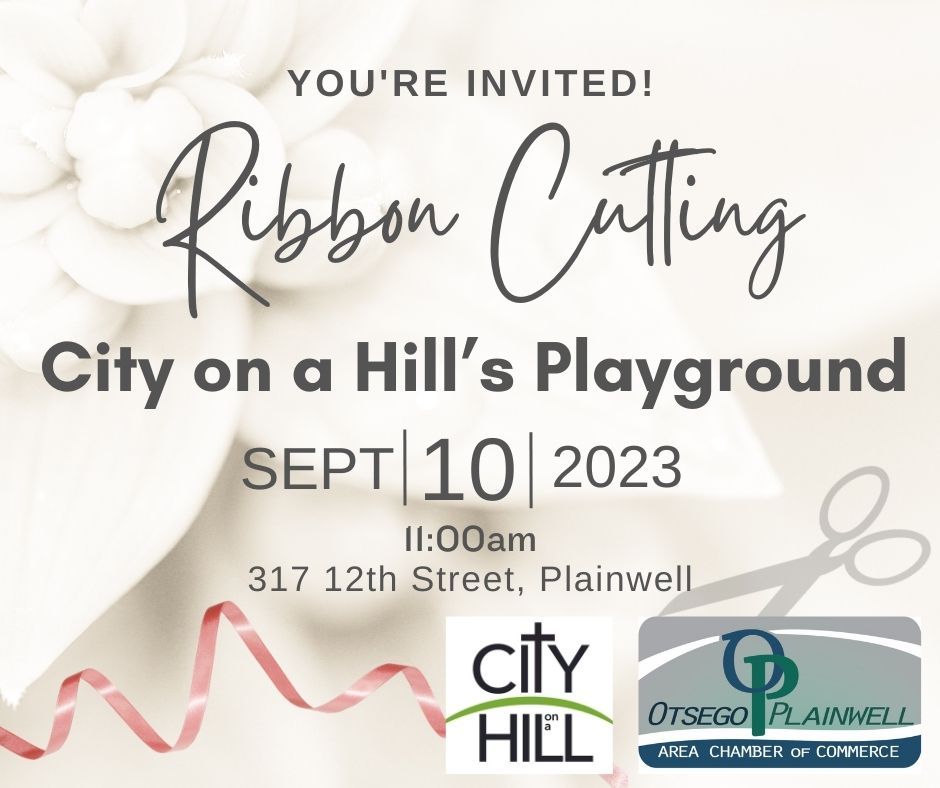 Ribbon Cuttings
Are you opening a new business, or have you relocated or remodeled?  Let the Otsego-Plainwell Area Chamber of Commerce help you celebrate!
 A ribbon cutting ceremony is an important part of your overall marketing and advertising plan and is a great way to celebrate those who have supported you, and get the attention of local media! The ceremony also gives the business owner or manager a chance to say a few words to those gathered.
         What the Chamber will do:
Schedules your event, advertises the date, and provides a Facebook Event for you to share with guests you invite to the special occasion.
Brings the "BIG scissors" and ribbon and a framed certificate.
We will invite our Chamber Board Members, City Officials, Chamber Members and local media.
We will take photos to share in print and social media.

Suggestions for you:
We encourage you to conduct your own PR campaign to boost attendance. 
Consider inviting your business partners, financiers, contractors, employees, customers, friends, and family to be with you to celebrate this momentous occasion in your business's history. 
Refreshments, drinks, door prizes, and decorations are optional and up to you. Many businesses add these extra touches when conducting a public grand opening in conjunction with the ribbon cutting. 
Decide who will cut the ribbon and who should be in the photo, and plan your remarks.
Fill out our questionnaire, so we can write an article for the local Community Shopper Guide.
   Call or Email us to arrange!  (269) 694-6880